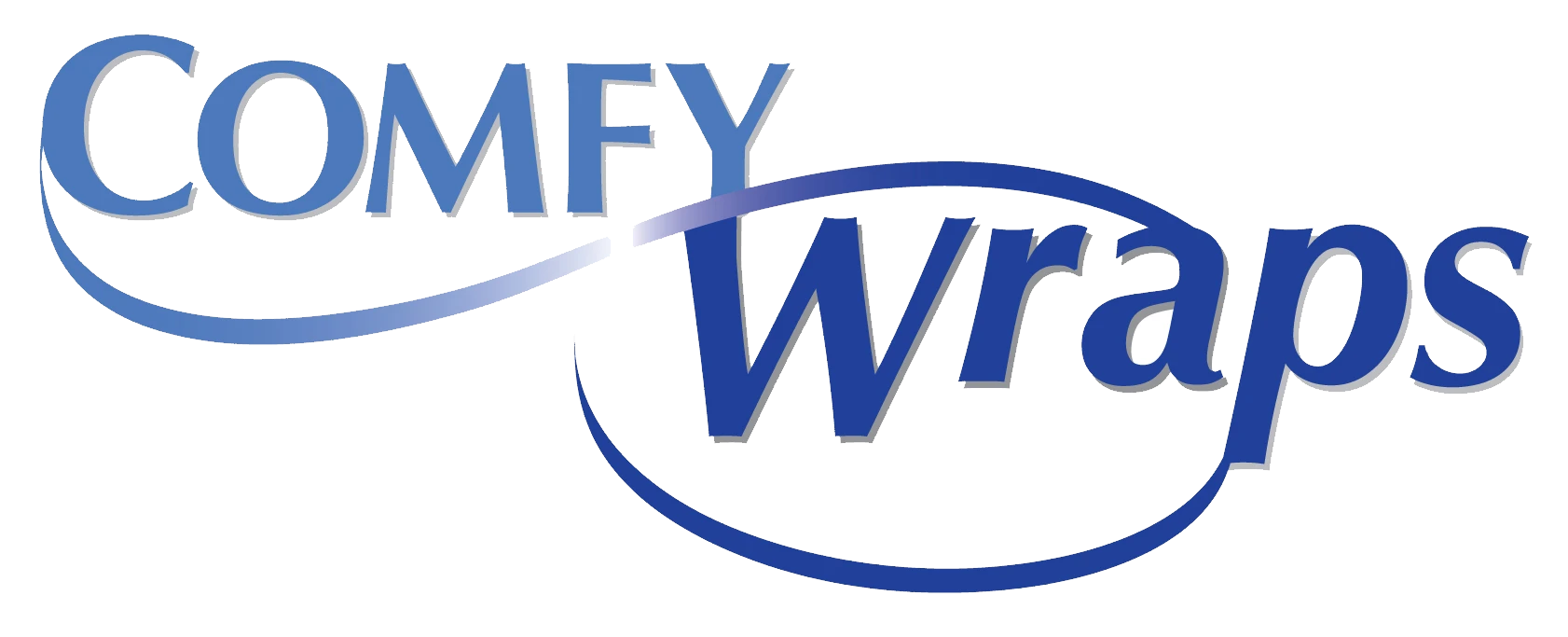 The most comfortable slippers you'll ever own!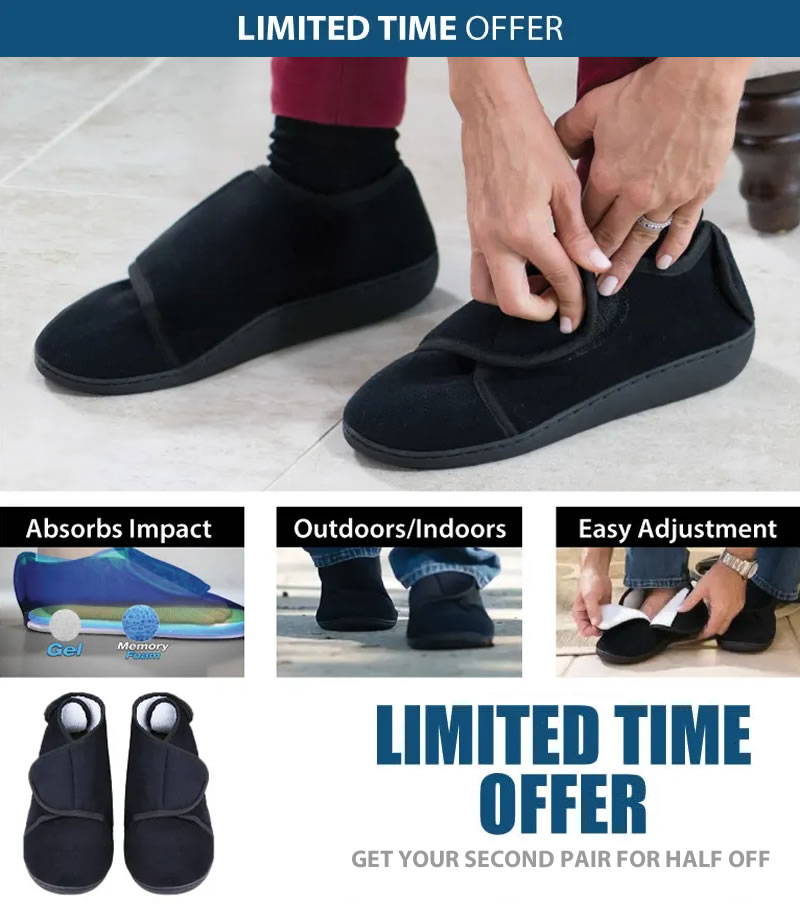 GEL CORE built into the sole surrounded by TWO LAYERS OF MEMORY FOAM for ultimate shock absorption.
WRAPPABLE & TEMPERATURE CONTROLLED for a perfect fit every time, moisture-wicking, and never too hot or too cold.
NO-SLIP RUBBER BOTTOM gives you traction indoors or out.
30 DAY MONEY BACK GUARANTEE

LOOK INSIDE: FIVE LAYER TECHNOLOGY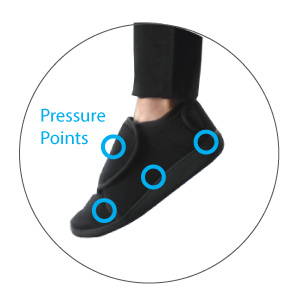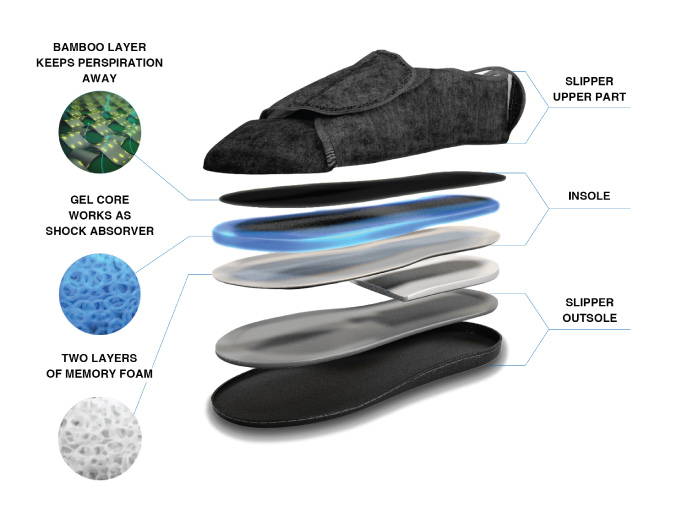 COMFY WRAPS were developed with pressure point technology, which targets the stress points that regular slippers don't. Multiple layers absorb shock in every step when walking.
AVAILABLE IN MENS AND WOMENS SIZES
WALKING AND STANDING for long periods of time can cause you pain on your feet, knees and back, COMFY WRAPS have a gel core built into the sole of the slipper surrounded by two layers of memory foam. act like a shock absorber and redistributes your body weight to eliminate pressure.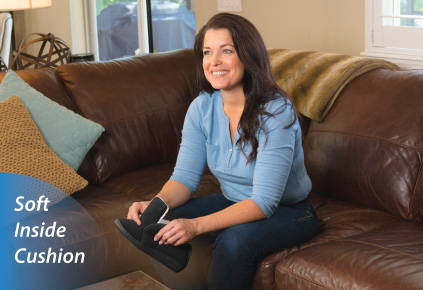 Pamela Aguilar - 2 APR 2020, 12:21
"The most comfortable slippers that I've ever had, we recently moved into a house and I go to the garage throughout the day with these."

Grace Cole - 15 SEP 2019, 14:42
"My favorite feature is the ability to attach and detach the top of the wraps, i can wear them with socks and without. "
Stacy Quinn - 15 JUL 2019, 14:42
"I have smaller feet, and my sister usually wears a bigger size, i ordered 2 mediums and it fits both of us like a glove."
Order Your Comfy Wraps® Today
FILL OUT THE FORM BELOW