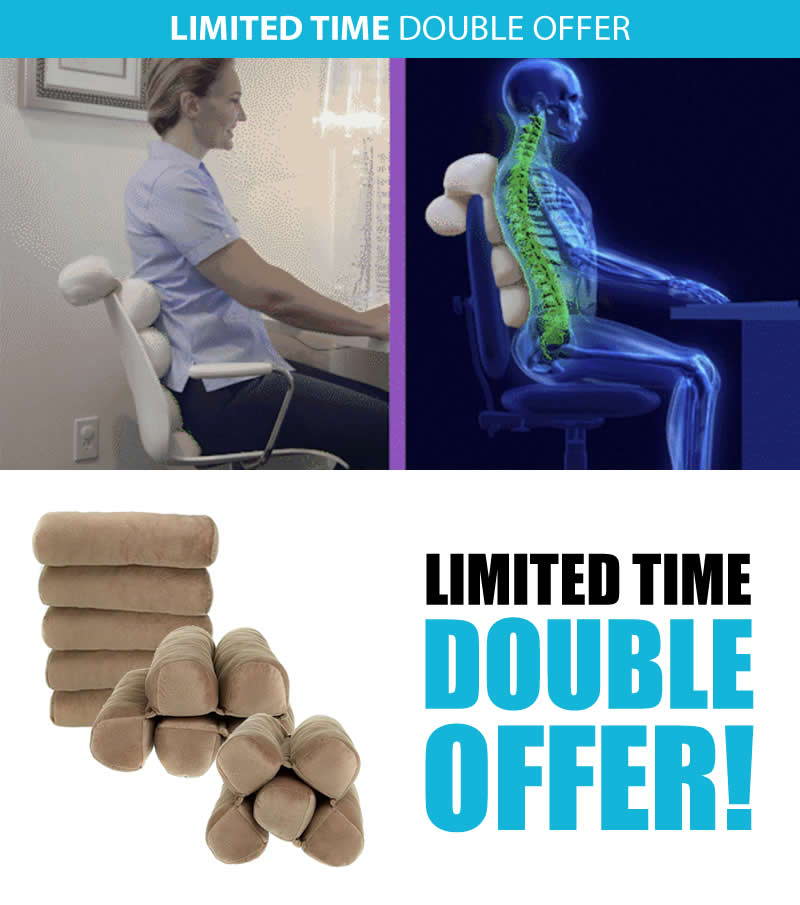 Just Right Cushion is a modular pillow that can be adjusted to fit a variety of positions.


Sectional design distributes body weight.

Never loses its shape.

Forms into a variety of shapes.

Customizable comfort.
30 DAY MONEY BACK GUARANTEE

Customize Your Comfort with Just Right Cushion!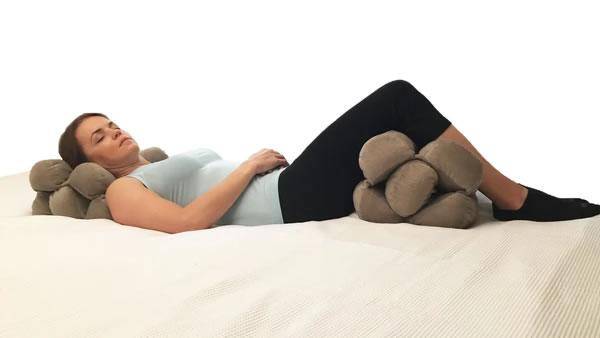 8-IN-1 SUPPORT
The sectional tubular design allows this pillow to be formed into a variety of shapes to support seated and reclining positions.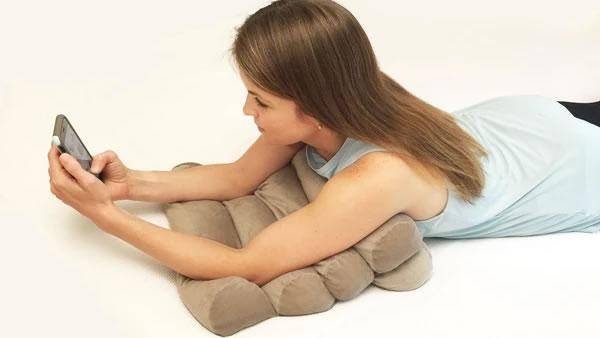 NEVER LOSES ITS SHAPE
Just Right Cushion retains its shape without snapping back, and molds itself to any body shape and position.
JUST RIGHT CUSHION TURNS ANY CHAIR
INTO YOUR FAVORITE CHAIR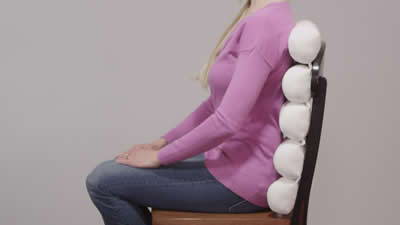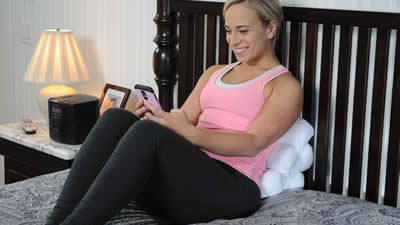 RELIEVES BACK AND NECK TENSION
Just Right Cushion relieves your lower and mid back pain/tightness from long periods of sitting, driving, etc. Support the unique curvature of your back to achieve better spinal alignment and promote a healthy posture. Chiropractic specialists constantly mention healthy "lumbar" support – especially recommended for surgery recovery and people who suffer from Scoliosis symptoms, Lumbosacral lower back pain, and Spondylosis.


ADJUSTABLE SECTIONS
Just Right's Cushioned sections allow you to fold your cushion into any shape you want. Supports body weight and helps relieve discomfort - instant relief from uncomfortable sitting and reclining positions. Our secret is being supportive and sturdy without compromising the effectiveness of a moldable pillow.


SO MANY USES
Use it at home, at the office, in the car or when traveling. It can even be used as a lap desk while working on your computer! The Just Right Cushion fits perfectly on any office chair, computer chair, armchair, sofa, couch, car seat, SUV, truck, wheelchair, and recliner seats. Makes a great office or business gift. The Just Right Cushion is perfect for people who remain seated for long periods of time like receptionists, office clerks, truck and taxi drivers… the list goes on!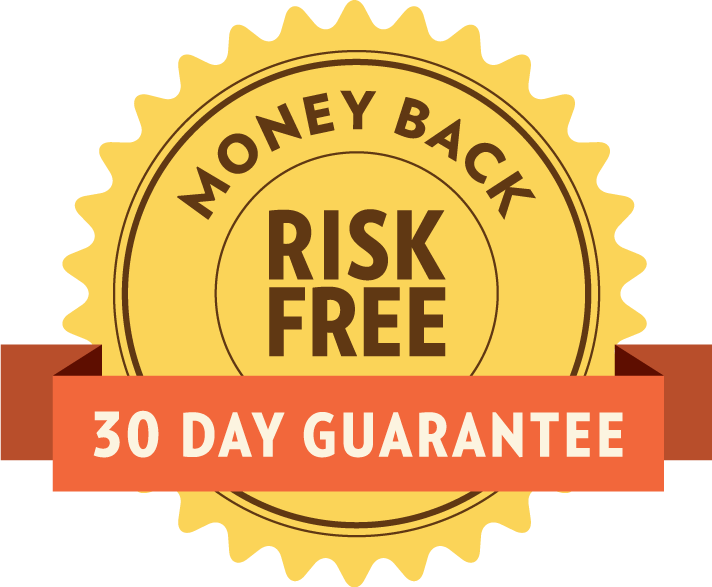 TRY JUST RIGHT CUSHION RISK FREE
We're so confident Just Right Cushion will make any seat your favorite seat, you can try it for 30 days risk free! If you don't love it, just send it back!
Make any chair your most comfortable chair!