Save space and keep your food lasting longer with SKINNY STACKS!

The only storage that pushes air out to keep food fresh!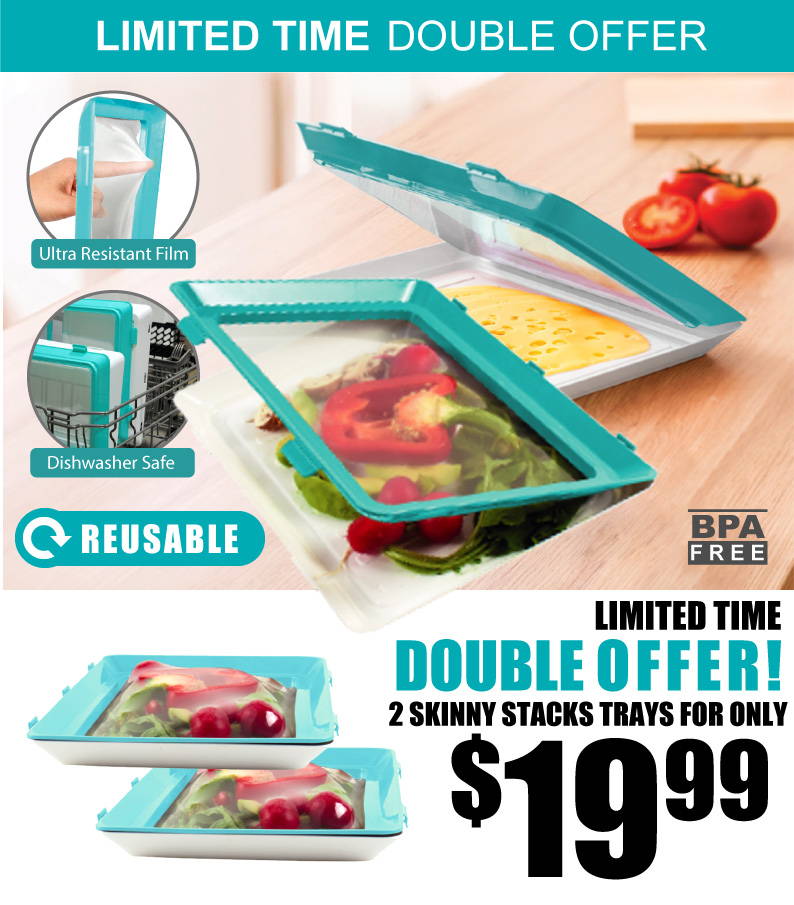 The SKINNY STACKS Difference


Ultra-durable puncture resistant silicone lid.

Convenient stackable tray design

Microwave, Freezer, and Dishwasher safe

See-through super stretchy reusable lid!
30 DAY MONEY BACK GUARANTEE

Super Durable and Reusable Flexible Cover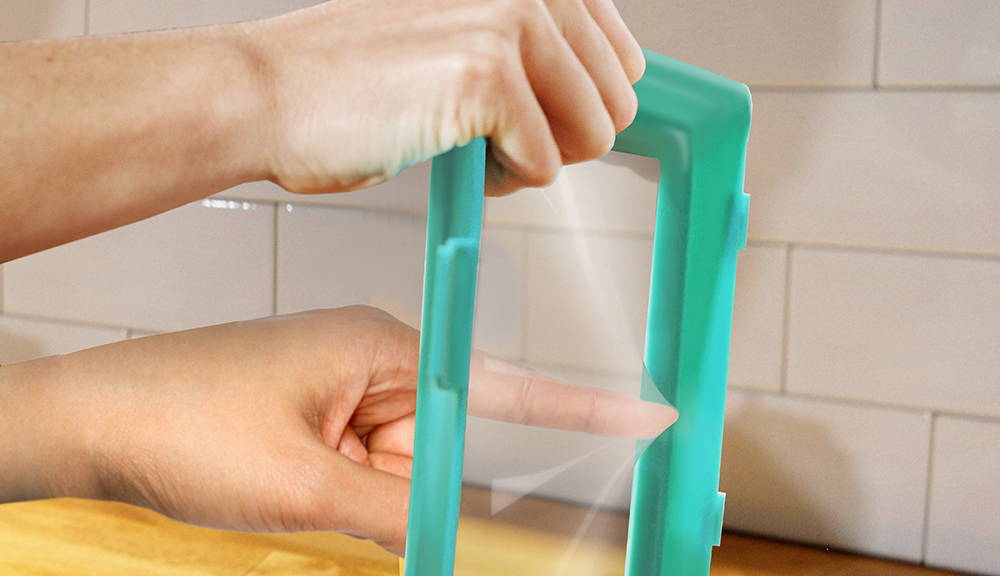 SUPER ELASTIC PLASTIC COVER
Wraps over food with a stretchable property. Once washed, it straitens itself and goes back to normal. Allowing SKINNY STACKS to be used over and over, save money on throw-away containers and plastic wraps, less plastic, less mess.
PERFECT FOR LEFTOVERS AND EXTRA FOOD
Keep your food fresh and organized in the fridge! No foil, No plastic wrap and no freezer-burn. Great for meat and vegetables, or just open the lid and use as it as a plate.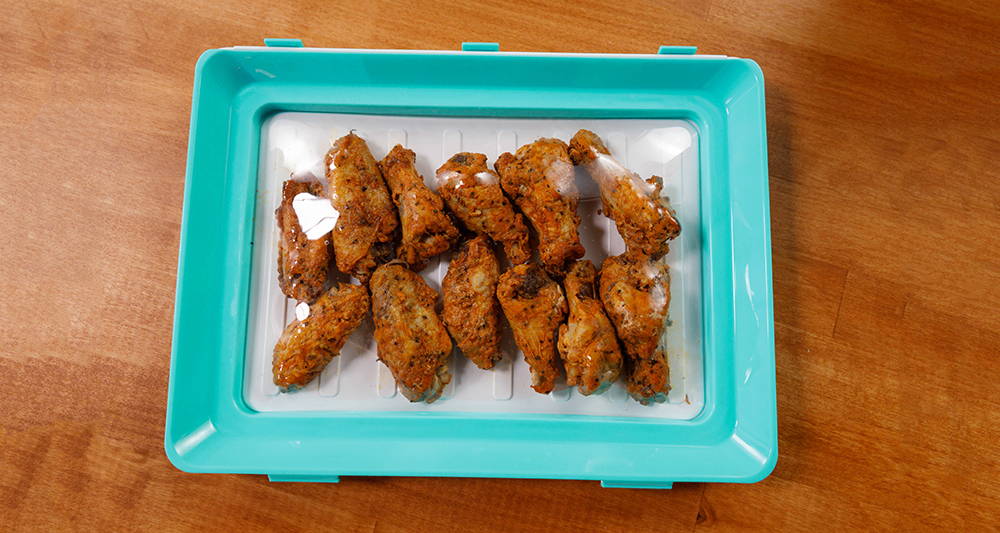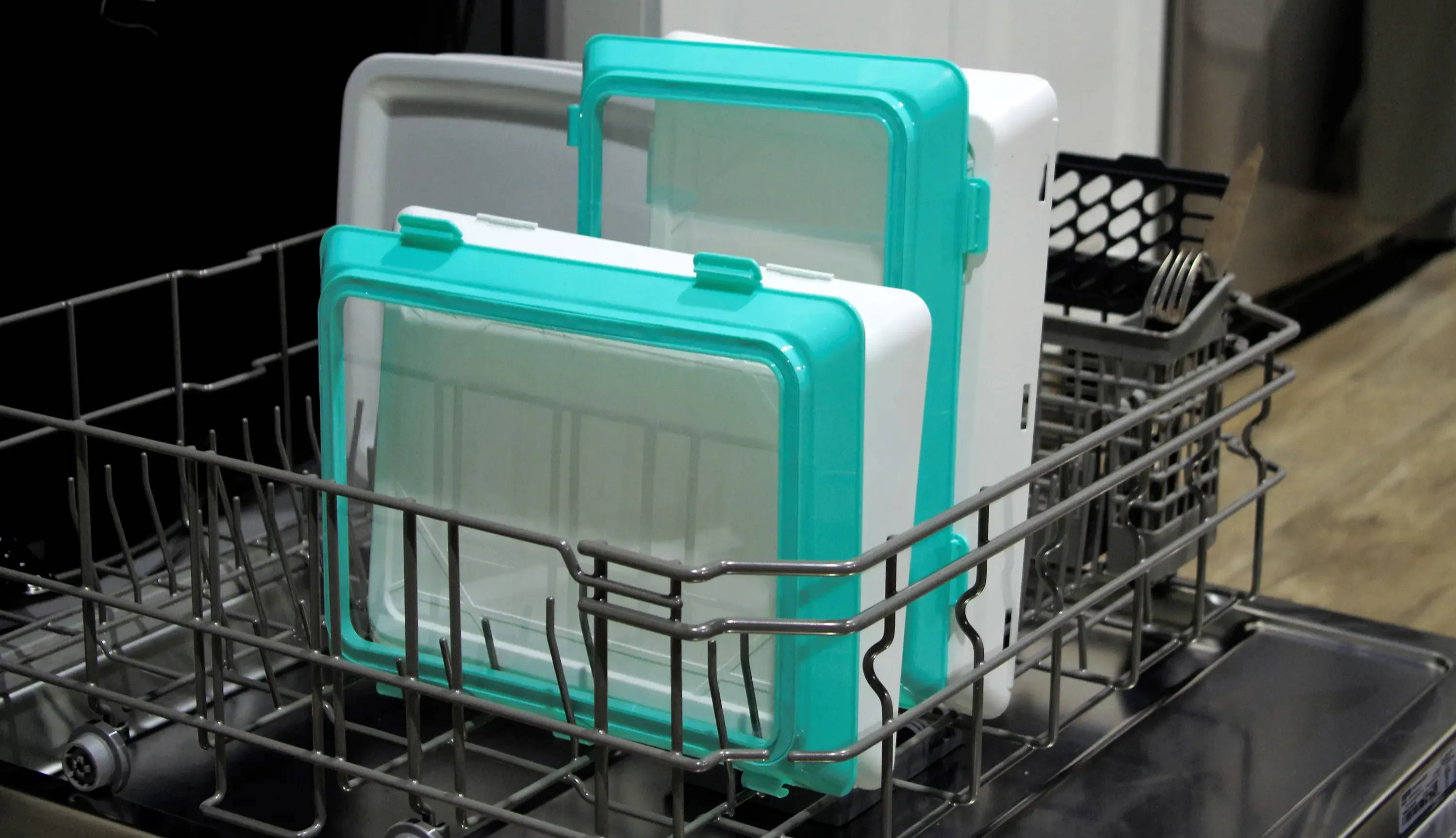 FREEZER, MICROWAVE, DISHWASHER SAFE
Made with high quality durable materials, Skinny Stacks can go right from the freezer, to the microwave, to the fridge, and then right into the dishwasher!

STORE, SNAP, SEAL
Easy as that, Keep your food fresh for days! The silicone cover pushes air out and seals it with a super stretchy silicone lid.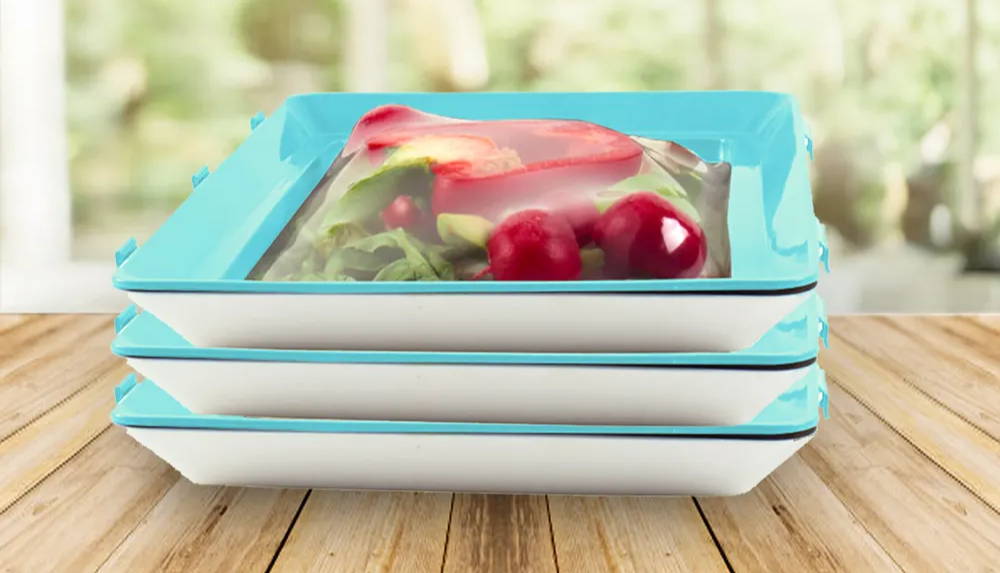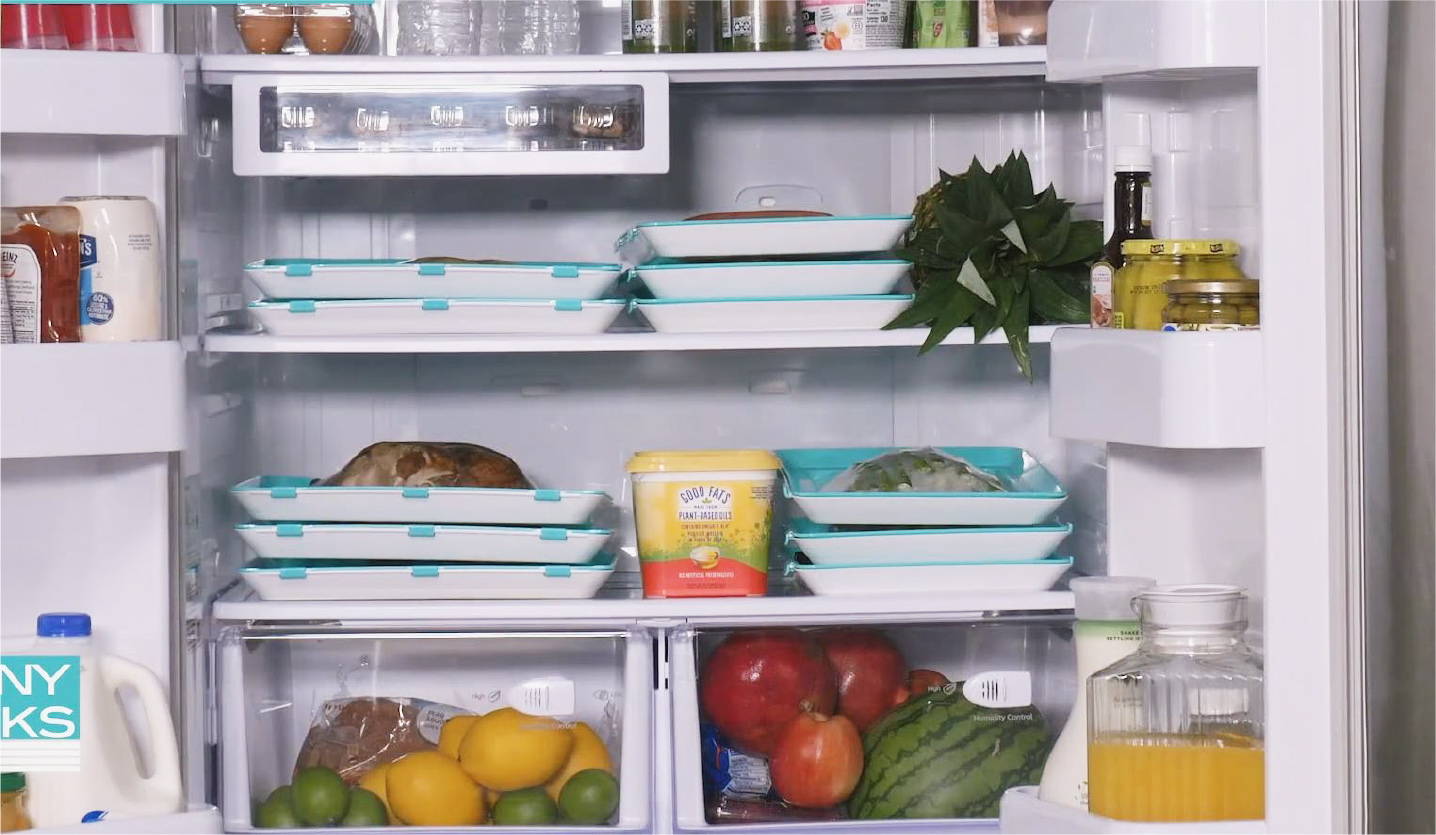 KEEP YOUR FRIDGE ORGANIZED
The fastest and easiest way to keep your meals neat and stacked, easy to reach and fresh. Utilize your space effectively.
WORKS WITH ALL TYPES OF FOOD!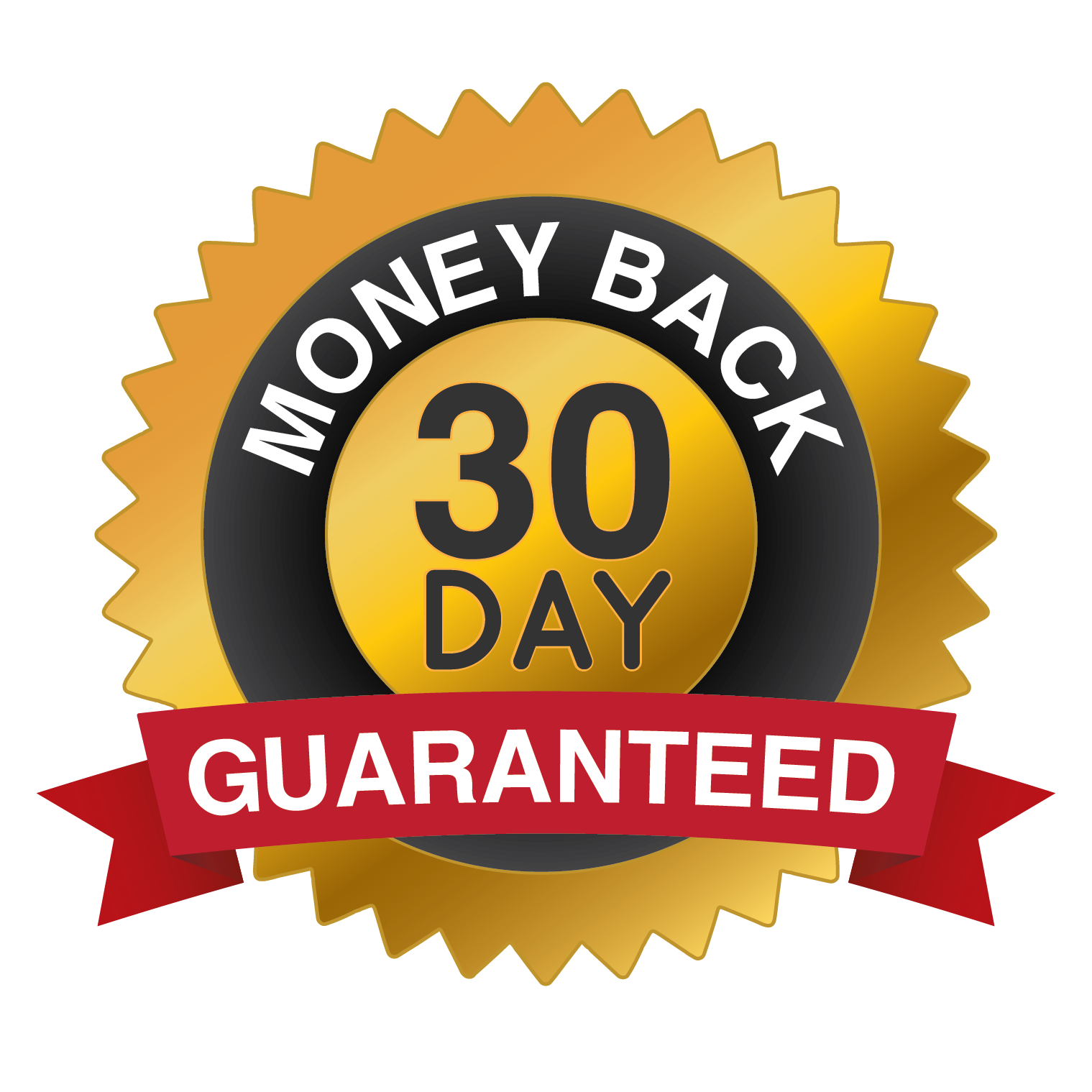 TRY SKINNY STACKS FOR 30 DAYS RISK FREE
We're so confident Skinny Stacks will become your favorite storage solution, you can try it for 30 days risk free! If you don't love it, just send it back!

Joy Gonsalez - 13 JAN 2021, 12:21
"As a personal trainer, Skinny Stacks has helped me keep my food prep longer and my portions even easier to have on the go. I love it!"

Michael Taylor - 3 JAN 2021, 14:42
"I have a medium size fridge and keeping food storage is a nightmare if you have a family with young children. Skinny Stacks maximizes our space and helps me to easily organize throughout the week. "
Robert Anderson - 12 SEPT 2020, 14:42
"As a vegetarian, I like to keep certain vegetables fresh as long as possible to mix and match with meals. Skinny Stacks helps me to travel from work to home while keeping my food fresh and with a small footprint."