Make cooking easier and healthier with Terratop™ - Less Oil and Butter
Make cooking easier and healthier with Terratop™ - Less Oil and Butter

Grill, Steam, Bake, Stew & More!

Make cooking easier and healthier with Terratop™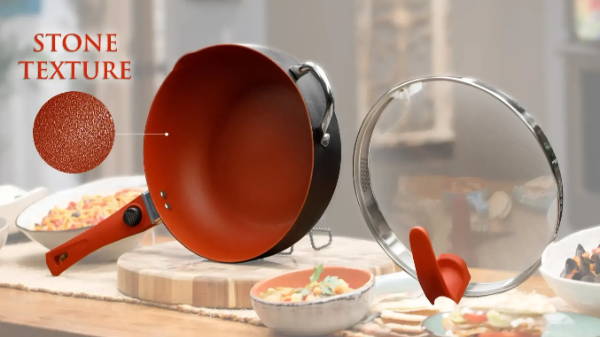 3 in 1
Pan, Pot and Baking Deep Dish all in one!
The secret to creating some of the most delicious food from around the world lies in the unique non-stick stone textured cooking surface.

3-in-1 / Textured Design / Non-Stick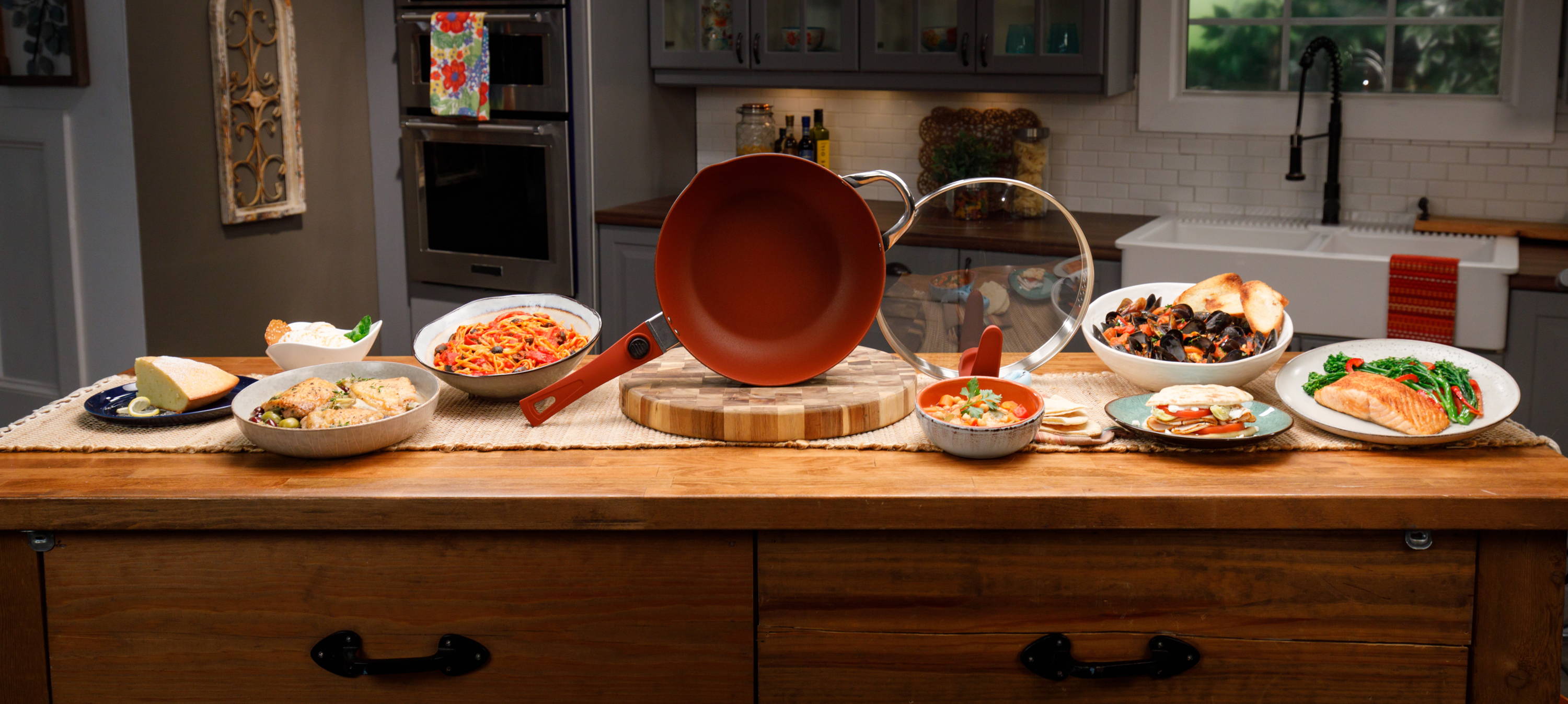 WHAT MAKES TERRATOP BETTER?
Terratop's concave design allows you to use our pan to saute, stir-fry, deep fry, poach, boil and roast your favorite meals!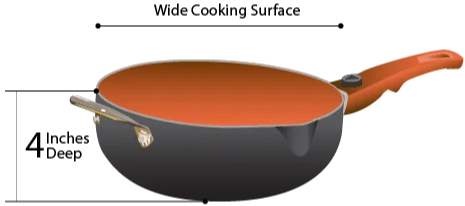 The lid features a built-in strainer.
Preparing pasta dinner and vegetables just got easier. Terratop's deep walls make our 12 inch frying pan the first of it's kind. Cook pasta, drain water and add your sauce with one pan.

Oven roasted dinner & delicious desserts
With our patent-pending detachable handle and original textured terracotta surface; Terratop lets you bake your recipes to perfection. make cakes, deserts, breads, lasagna, deep dish pizza and countless of confectionery delights.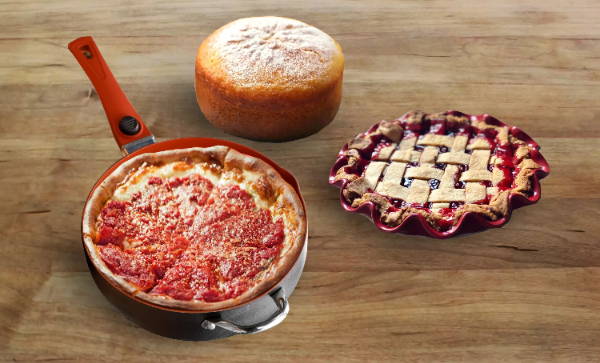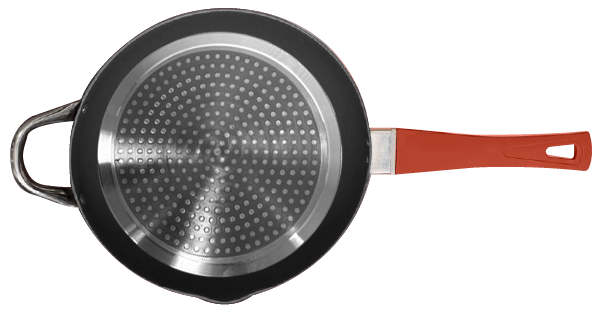 Suitable for all types of cooking, electric, ceramic and more. The heating element maintains the an even temperature throughout Terratop to bring the best flavors and juices in your ingredients.

Terratop™ is a twelve inch pot, pan and wok in one. With our deep concave design, combined with our straining lid; Terratop™ is the ultimate kitchen tool.

Battle tested; Terratop™ will be your new favorite pan. Sleek, sturdy and durable - experience the latest cooking technology.

The Original Terratop™ pan (12' wide / 4" deep)

Detachable handle

Straining & self-standing lid*

30-Day Satisfaction Money Back Guarantee
* Included with Deluxe version.
Terratop™ has a patented detachable handle which allows it to easily fit in smaller spaces where regular pans can't. Just press the button in the bottom of the handle and voila!
---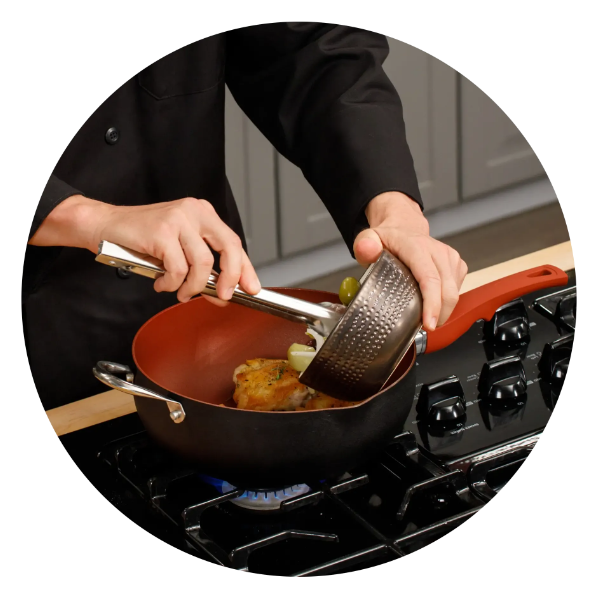 Professionally tested by some of
the best Chefs in the industry
Stone textured non - stick cooking surface maintains an even temperature

Wide cooking surface. Fry, cook steaks, poultry, fish, bake & more!
Braise meats, stew soups, steam seafood and vegetables

Create amazing pasta with the specially designed lid to safely remove hot water
Quick-release handle for stove to oven baking. Cakes, pies, lasagna and more!
No Oil, No Butter, No mess, and less calories than conventional pans & pots



Pamela Aguilar - 2 APR 2020, 12:21
"Terratop changed the way that I cook, I went from burning bread to making lasagna"

Grace Cole - 15 SEP 2020, 14:42
"My favorite food is anything from the sea, and this replaces most of my older pans, great addition! "

Stacy Quinn - 14 JUL 2020, 14:42
"I have a small kitchen, cooking breakfast, and lunch with one tool really helps reduce the space used"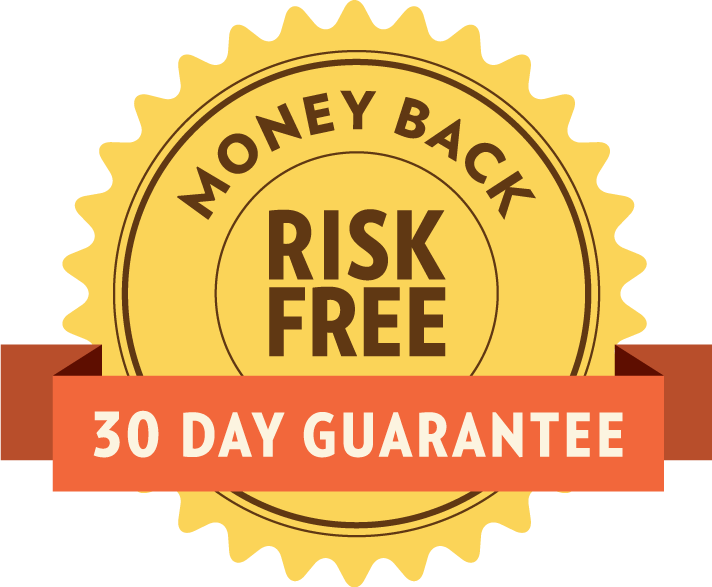 TRY TERRATOP RISK FREE
We're so confident Terratop will become your favorite pan, you can try it for 30 days risk free! If you don't love it, just send it back!